2021/2022 REGISTRATION INFORMATION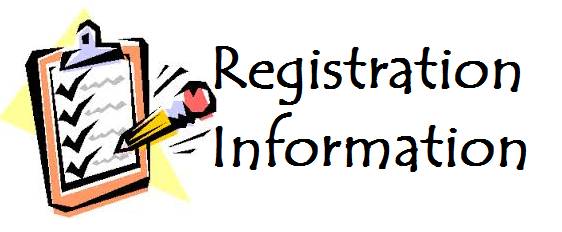 *NEW* STUDENTS FOR 2021-22
Dr. Donald Massey School is full in planned classes in our Kindergarten to Grade 9 Program. We will now only accept resident students who move into the school's attendance area for the regular program. A resident student of Edmonton Public Schools has at least one parent or legal guardian living in Edmonton who is not Roman Catholic. Non-resident students can enrol in another Division school with space in planned classes.

If you are registering for Kindergarten or if you are new to Edmonton Public Schools, you must register online
New student registration for the 2021-22 school year will begin February 2, 2021. Kindergarten families and families new to the Division are encouraged to register for school online, using the new digital submission form. This preferred approach supports the Division's health and safety measures and improves the way the Division collects student information and parent signatures required by Alberta Education. Watch for the Division's new online process for new student registration, which will enable families, including Kindergarten families, to register using a centralized form on Visit the Division website to learn how to register for school.
Please note: Children who are five years old on or before December 31, 2021 (born in 2016) may register in Kindergarten for the 2021-22 school year.
If you have questions about registration, please email us at donaldmassey.epsb.ca or call the office at 780-457-5435.
Who is Pre-Enrolment Open For?
You will need to pre-enrol on SchoolZone to tell us the school you'd like your child to attend next year. Find important dates and deadlines and learn more about pre-enrolment, which opens between March and April each year.
Students are guaranteed entry to their designated school if registered (new students) or pre-enrolled (current students) no later than April 15, 2021. Use the Find a School tool to find your designated school.
A student may also attend any other school in the Division, as long as:
the school has available space

the student meets any

entrance criteria

of that school
If the number of students who want to attend a school or program exceeds the available space, applicants from outside the school's designated attendance area will be chosen by random selection.
At Dr. Donald Massey, parents are welcome to submit a registration package or pre-enrol for any grade; however, please be advised that based on the current enrolment of students expected to return in September 2021, our school does not expect to be able to accommodate additional students from outside the attendance area in Grades 2 - 9. We anticipate having space in Kindergarten and Grade 1 only. Proof of residency is required.
Once Pre-enrolment Ends April 15th:
Following the close of pre-enrolment at 4 pm on April 15, 2021, we will accept new students as follows:
Guaranteed admission:
resident

students in the primary attendance areas (communities of Hollick Kenyon & Matt Berry)

siblings of current students who are returning
Remaining spaces will be filled, including when a random selection process is conducted, in the following order:
resident

students in the secondary attendance area (community of Brintnell)

resident

students outside the attendance area

non-resident

students
If the number of new students who want to attend exceeds the available space, students will be chosen by random selection and parents will be notified by April 22, 2021.

For questions about busing to and from school, please call Student Transportation at 780-429-8585.
*RETURNING* STUDENTS FOR 2021-22
Sign in to SchoolZone between 9 a.m. on March 8, 2021 and 4 p.m. on April 15, 2021, to select your child's preferred school for the 2021-22 school year.
When you sign in to your parent SchoolZone account on your computer, tablet or smartphone:
choose

Next Year

select the name of the child you are pre-enrolling

follow the instructions to select your child's preferred school for next year