Registration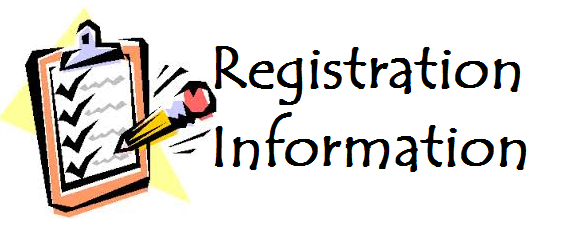 General Registration Information
Supply Lists 2018-2019
Supply Lists (All Grades) - Please click on the link to see individual grade lists
Registration & Pre-enrolment for the 2018-2019 School Year
WE ARE CURRENTLY FULL FOR ENROLLMENT IN GRADES K-9 FOR THE 2018-2019 SCHOOL YEAR. REGISTRATION ACCEPTANCE WILL ONLY BE AVAILABLE TO THOSE STUDENTS WHO HAVE MOVED INTO THE ATTENDANCE AREA AS OF APRIL 16, 2018. THREE (3) PIECES OF ADDRESS VERIFICATION WILL BE REQUIRED.
PARENTS RESIDING OUTSIDE OF OUR PRIMARY AREA (HOLLICK KENYON AND MATT BERRY) WILL RECEIVE A TELEPHONE CALL BY APRIL 25, 2018 TO ADVISE IF THEIR ENROLLMENT FOR THE 2018-2019 YEAR WAS SUCCESSFUL.
Dr. Donald Massey School has a primary attendance area which includes the neighbourhoods of Hollick-Kenyon and Matt Berry. Students residing in our primary attendance area will be guaranteed spots at Dr. Donald Massey School if registration/pre-enrolment is received prior to April 16, 2018.
Our school has a secondary attendance area which includes the Brintnell neighbourhood. Students living in this area will only be accepted to Dr. Donald Massey School after we have first considered students from our primary attendance area. If space still remains, we will accept students from the Britnell neighbourhood.
Any students from neighbourhoods outside of our primary and secondary attendance areas are welcome to register/pre-enrol at our school but will only be accepted if space still remains after we have accepted students from our designated attendance areas.
Students that cannot be accommodated at Dr. Donald Massey School will be notified after April 16 and will be guaranteed space at their current school (if currently enrolled in EPSB), at their primary designated school, or at any EPSB school with open boundaries and space.
Parents of students currently enrolled at Edmonton Public Schools can pre-enrol in SchoolZone between March 12 and April 16, 2018. Simply select your child's preferred school using a computer, or with the mobile version of SchoolZone to complete the process directly from your smartphone!
Kindergarten Registration
Kindergarten Registration for 2018-2019 year begins FEBRUARY 1, 2018
Children who were born on or before March 1, 2014 are eligible to register for kindergarten
Please bring your child's birth certificate and three (3) documents as proof of address
If your child was not immunized in Edmonton, please bring their health records
If you would like to find out more about registering your child with Edmonton Public Schools please visit www.epsb.ca.
We are unable to accept students from any other neighbourhoods. Students living in other neighbourhoods can find their designated school using the "Find a School' app on the district website at www.epsb.ca.
2018-2019 Student Assigment to Classrooms
Parents & Guardians,
Welcome to another wonderful school year at Dr. Donald Massey School!
We have finalized our class lists for the 2018-2019 school year. You will be able to see to which class your child has been assigned by going into SchoolZone → Student Profile → Student Timetable.
Every year, we are tasked with dividing up over 900 students into class groupings. This is incredibly complex work which takes hours to complete. There are several factors that go into creating our class groupings. These include gender balance; academic strengths and abilities; learning styles; behaviour; peer groups and student relationships; special needs; physical maturity and medical considerations.
Our school staff members are experienced professionals who have expertise in putting students together for a productive learning environment.
It is because of these complexities that we will not be accepting class change requests. We ask for your understanding.
Encourage your child to see the opportunities that each new school year brings - new friends, new teachers, and new ways of doing things. New challenges provide us with opportunities for great learning!
Again, thank you for your understanding.
We look forward to seeing you on Thursday, August 30 from 8:30 - 11:30 AM for our Meet the Staff/Student Orientation.
Our first day of school is on Tuesday, September 4. Junior high students may enter through the front doors at 8:30. Elementary students may enter at 8:41 at their designated doors.
Happy New Year everyone! We look forward to another fantastic year at DDM School!
****DR DONALD MASSEY IS SELLING ADMAZING SAVINGS COUPONS BOOKS FROM SEPTEMBER 10-NOVEMBER 1 2018. BOOKS ARE $25.00 AND CAN BE PURCHASED IN THE OFFICE***